Philips 13W LEDbulb Replaces 75Watt Light-bulb
This is a true replacement for the old 75Watt incandescent Light-bulb. It has a warm white output of 1055 Lumens. This output is slightly whiter than the average light-bulb and appears to provide a greater light output.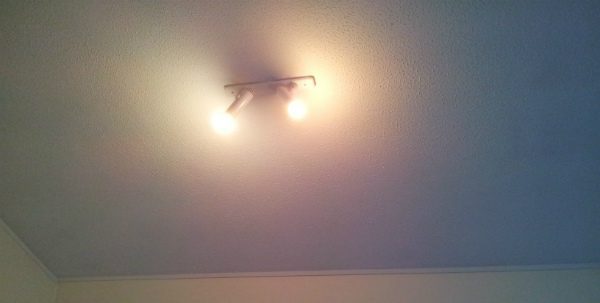 The 13Watt LEDbulb is in on the left in this picture. 75Watt incandescent Light-bulb on the right.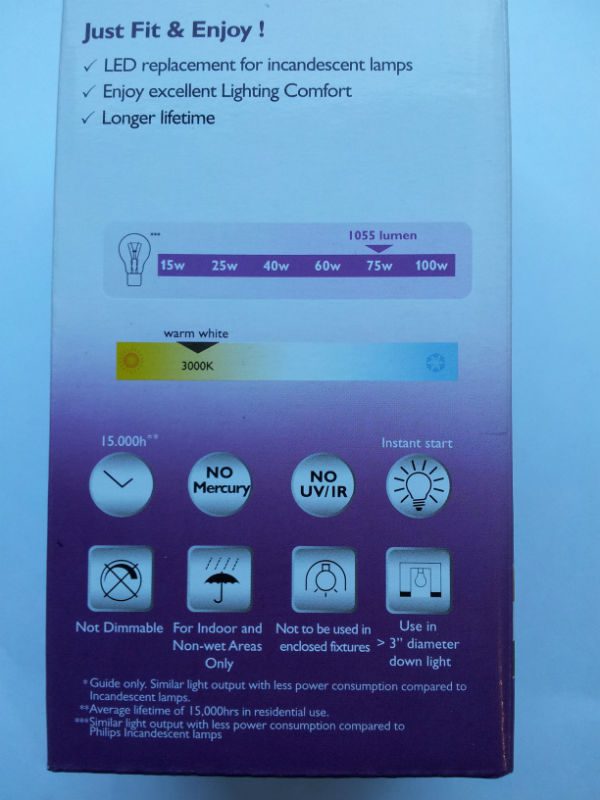 The 13 Watt LEDbulb has an life expectancy of 15,000 hours. That would equate to about 10 years if the LEDbulb was on for 4 hours every day.
The 13 Watt LEDbulb can be installed in down-lights. The down-lights must be at least 75mm in diameter and be of the open type. LEDbulbs produce far less heat than incandescent light-bulbs. However, it is important to maintain an air space around the LEDbulb to allow the electronic circuitry in the LEDbulb to maintain a normal operating temperature.
This is a non-dimmable high output LEDbulb ideal for general lighting throughout the house or office. Philips also have a range of dimmable LED Lamps.
⇒ Philips Dimmable LED Lamps