Vantage offers a full range of products that are compatible with dimmable LED light sources. Our team has carried out extensive testing to determine what Vantage products work best with many different fixture types from various manufacturers.
Vantage Home Automation
Vantage is World-Class reliable and well proven Home Automation System. Founded more than 20 years ago, Vantage is a leading manufacturer of automated control and dimming systems for residential and commercial applications.
The Vantage Home Automation Systems installed in homes throughout New Zealand are essentially the same as the those installed throughout the USA and globally (Also on luxury yachts). The only difference being the 230 Volt 50Hz output components.
The global success of Vantage Home Automation Systems has strengthened Vantage Automations commitment to product development and customer support.
An example of their commitment to product development and customer support is their series of Vantage LED Dimming tutorials on Youtube.
Vantage LED Dimming tutorials
⇒ LED Dimming – Dimming (video 1 of 4)
⇒ LED Dimming – Compatibility and Performance (video 2 of 4)
⇒ LED Dimming – Dimming Linearity (video 3 of 4)
⇒ LED Dimming – Test Report 17 June 2013 (video 4 of 4)
Vantage Home Automation Global Commitment
Vantage products are stocked by the New Zealand importer and are installed and supported by a Vantage Certified Installer/Programmer – Total Support Electrical (Registered Electrician). This ensures that all wiring will comply with the "AS/NZS 3000 Standards". A Vantage Certified installer will plan and install all cabling in accordance with Vantage requirements and the Standards to ensure that all equipment will perform to its optimum level. This culminates in a quality, safe and reliable installation.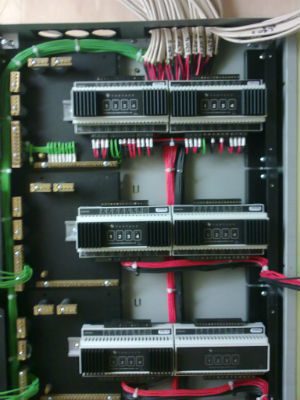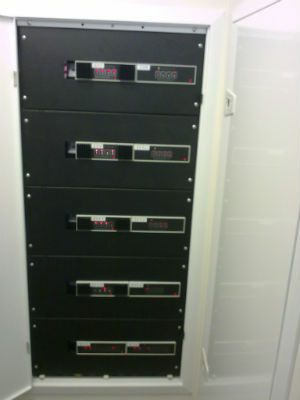 Vantage Installation in Auckland
Control your home with Vantage and your iPhone